Cinnamon, Ginger, Jujube, Persimmon
Description
Our sparkling take on Korea's beloved SuJeongGwa, a sweetened spiced punch that's been brewed for generations to aid digestion and ward off colds. Crafted with cinnamon, ginger, jujube and persimmon, this is our version of a healthier, lighter ginger ale. 
Some of our favorite pairings with CGJP: kimchi jjigae, chicken parm with spaghetti (Hannah and her dad's #1), salads I guess, every pajeon under the sun, burgers, hotteoks, soju, whiskey, rum, gin, vodka, etc. etc. 
Nutritional Info
45 calories and 7g of sugar (includes 3g of added sugar)
Vegan and Gluten Free
Ingredients:
Carbonated water, date juice concentrate, cane sugar, organic ginger juice, persimmon puree, organic cinnamon extract, wild jujube seed extract, ginger extract, L-malic acid
Star ingredients
Cinnamon
As one of the most iconic spices, cinnamon is known for its distinct flavor, having digestive and anti-inflammatory properties, and for being packed with antioxidants.
Ginger
Oh ginger, how much I love you. From easing nausea and bloating to having antimicrobial and antifungal qualities, it really packs a punch. And it's called saenggang in Korean!
Jujube
Jujubes (or daechu) are a beloved fruit across Asia, and another one on the list that helps digestion and is known for being rich in antioxidants - definitely sensing a pattern here.
Persimmon
Totally biased, but persimmons (aka gam) are one of the greatest, most delicious fruits in existence. It's packed with nutrients and antioxidants, perfectly sweet, and its reddish orange skin is just *chefs kiss*
Customer Reviews
09/20/2022
Rebecca S.

United States
perfect drink
honestly a 10/10. perfect level of sweetness, super refreshing, could easily drink this every day.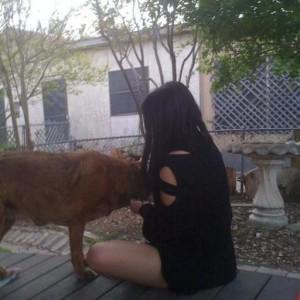 GL
06/30/2022
Grace L.

United States
Delicious and Refreshing
A surprising and welcoming twist on a traditional Korean drink ! Love it
06/29/2022
Ashley H.

United States
Delicious!
Lightly fizzy, not to sweet, lovely to drink and enjoy.
05/19/2022
Ashley x.

United States
So delicious!
Refreshing yet the spices and fruits give it lovely warm notes! Love it!